Great

Rates! Monthly Payments Available
Click Quote Button or Call 228-872-1311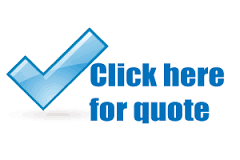 When a building has been vacant for more than 60 consecutive days before a loss or damage occurs, there is NO COVERAGE for vandalism, sprinkler leakage (unless you've protected the system against freezing), building glass breakage, water damage, theft, or attempted theft. For other types of covered claims, such as fire or wind, the amount payable would be reduced by 15%.
General Liability
Primary Limits up to $3,000,000 Occurrence/AggregateOcean Springs, Jackson County, MS Vacant Building Insurance" src="//websiterelevance.com/files/upload/user_files/3/images/Vacant%20Building.jpg" style="float: right; width: 250px; height: 139px; margin: 5px;" />
Included Coverages:
Medical Payments Coverage - $5,000 Limit
Additional Interests
Deductible:
Property
Building
Contents
Basic, Broad or Special Form
Replacement Cost or ACV
Let the MRG Insurance Services, LLC, help you understand and protect all of the risks you run and all of the perils your business faces. We will do this with a well thought out and executed business insurance policy designed just for our Vacant Building Insurance policy holders.